Product Review: 60W Sunpower Portable Solar Charger
Posted by Victoria Harrison on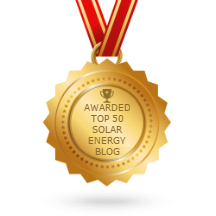 Solar Sporting Goods believes in testing our products in real time, for real people.  Today we are announcing the awesome test results of our 60W SunPower Solar Charger.
We used our 60W Sunpower Solar Charger to charge a kids Kindle HD 8, 32MB device.  According to Amazon, this device "fully charges in under 6 hours using the micro-USB power adapter included in the box, or slightly longer with other micro-USB power adapters that you may already have."
The 60W Sunpower Solar Charger outperformed the standard micro-USB power adapter for this device.  Using the angle of only the morning sun on a typical partly cloudy day in Maryland, the 60 W Sunpower Solar Charger brought the power of the Amazon Kindle HD 8 from 12% to 78% in about 4 hours.
Here are some real-time photo captures to illustrate performance.  Won't you join us in harnessing the sun's energy, and traveling freely without worry of dead batteries?  
---
Share this post
---
---
---
0 comment